Below are are selection of useful gardening products, sold by Thomas & Co Gardens, for you to use in your gardens.  All are made and stocked in the UK. Free delivery to UK main postcode areas.
Traditional barn type glass cloches.  Ideal for extending the shoulders of the season and growing vegetables, salads, herbs, fruit and winter salads. 
Metal Spiral Plant Support, ideal for Tomatoes, Sweet Peas, ornamental climbers and houseplants.
Metal garden border plant supports to help prevent herbaceous plants and bendy shrubs from falling onto lawn edges.
Traditional Barn Type Glass Vegetable Cloches
For more information and to buy traditional glass barn cloches online, click here  Shop for Cloches
Spiraclimb Metal Plant Supports
Award Winning
Click here for more information and to buy online 
Low Border Metal Plant Supports
Border planting ofter spills over onto lawn edges making it unsightly and difficult to mow the lawn.  
Low and long plant supports are an ideal solution.   Using multiple, upright metal stakes with an eyelet at the top, allows for horizontal metal rods to be positioned perfectly where they are needed and at the desired height.
Click here for more information and to buy online here:
Shop for Garden Border Plant Supports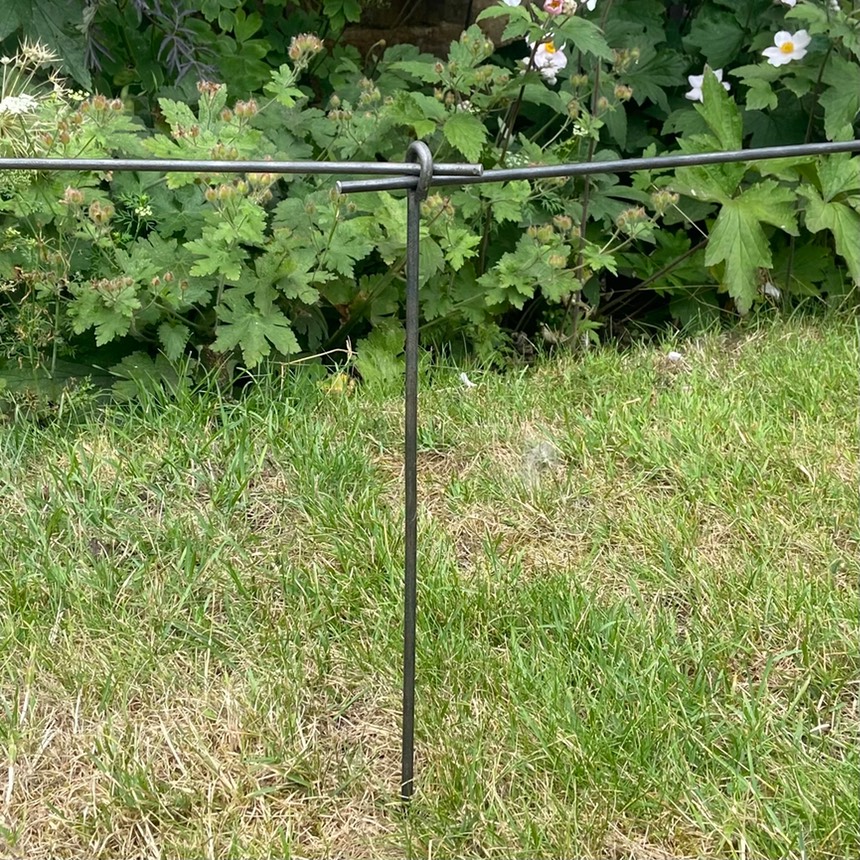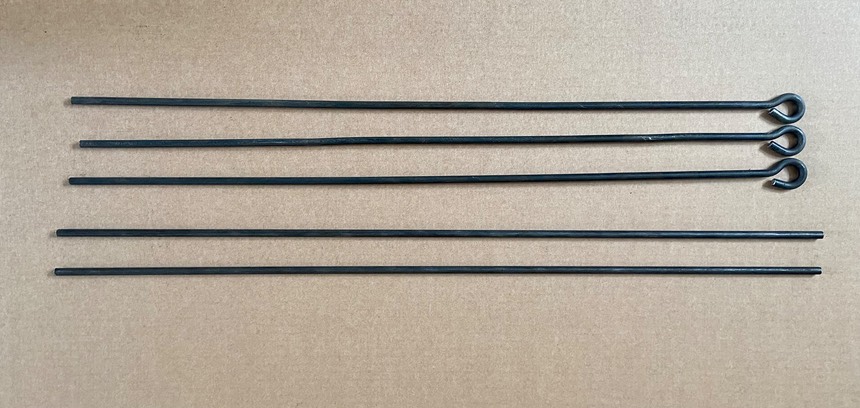 The supports are made from 6mm mild steel round bar which is strong but discreet when in the borders.  It is untreated and will naturally corrode to a neutral orangey brown colour.
The uprights with the eyelet are approx 57cm tall with a 1.5cm dia eyelet suitable for two rods to pass through.
The horizontal bars are approx 61cm long.
3 no. uprights are needed to support 2 no. horizontal bars which will make a plant support around 110 cm long.